English-Speaking Lawyers in Nerja
Which Lawyers in Nerja? Customer reviews to help you select from the best, most experienced Lawyers in Nerja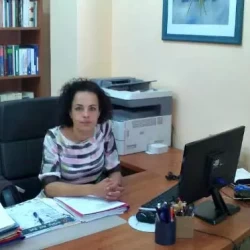 Cases completed 105
Beatriz is an experienced solicitor practicing law in Malaga province. She provides expert legal advice to English-speakers across the Malaga region o... [read more]
Beatriz is an experienced solicitor practicing law in Malaga province. She provides expert legal advice to English-speakers across the Malaga region on matters such as Property Conveyancing, Inheritances, Contract Law, Immigration and Family Law.
---
Customer Reviews
Sharon Crull
Oct, 04 2022
Beatriz was always very quick to respond and very thorough and professional. She kept me updated on her work and progress.

She went way beyond what I expected. I am extremely grateful to her for her work for me
Michael Pratt
Aug, 03 2022
Beatriz was efficient, informative and trustworthy, and we highly recommend her.
Timothy Mullins
Aug, 02 2022
Beatriz is highly professional, always very helpful, extremely responsive and easy to deal with.
Michael Bailey, Velez Malaga
Dec, 13 2021
Beatriz is always willing to help - nothing is too much trouble for her.

If I leave a message she always get back to us within 24 hours.

She is very professional very kind. Would recommend her services to anyone.
Fiona Gilmore, Nerja
Jan, 07 2021
Beatriz was very professional but friendly. She explained everything clearly and I wouldn't hesitate in using her services again in the future.
Carole Nicholls, N/A
Jul, 13 2020
Beatriz has been wonderful to deal with she is very approachable and always professional and I would certainly recommend her to friends.

When my circumstances changed Beatriz was extremely helpful and explained fully the action needed and the process required. I have communicated via email to her and she has always responded promptly and when I have visited her office she has always been very welcoming.

Her english is excellent and she has always let me know the costs upfront of any work she has done.
Anne Mette Bergmann, Malaga
Mar, 14 2019
Beatriz has been extremely helpful all through the process of buying our apartment.

We had some serious challenges in the beginning with the first apartment we wanted to buy and Beatriz went more than all the way to help - we felt so secure in her hands, and still do.

We will continue to use her service and promote her to anyone who needs a lawyer.

Beatriz was recommended to us by a very good (Danish) friend in Spain and was he right :-) So we give her our best recommendation.
Lee, Uk
Jan, 14 2019
Absolutely spot on service, very impressed!
Kevin, Algarobba Costa
Jan, 08 2019
Clear information throughout, well explained and always had my confidence.
Jim & Susan Heron, Dundee, Scotland
Jan, 07 2019
Beatriz was extremely professional and provided an expert service. She understood our requirements, was very approachable and responded to all questions quickly.

She explained the differences in legal requirements between the UK and Spain clearly and helped us to understand them. We would highly recommend Beatriz for any legal services.

We can't think of anything we would like to see improved about the service we received from Beatriz and would have no hesitation in contacting her again if we required any further information.
Martin Kiersnowski, Nerja
Jan, 04 2019
Beatriz has always been friendly and helpful. Would definitely recommend the service to friends.
Jason Yorke, United Kingdom
Jul, 19 2018
Beatriz was really helpful and always kept me informed at all stages. She is very professional and a pleasure to deal with.
Søren Aabel Hammer, Malaga
Jul, 05 2018
Beatriz was professional and quick to respond. Would definitely recommend to friends.
Jan Neate, Nerja
May, 30 2018
Very satisfied with the service provided by Beatriz.

She extremely helpful and spoke more or less fluent English. We would definitely recommend her to friends.
PJU, Torun, Poland
May, 09 2018
Béatriz responded quickly to any queries I raised, with easily comprehensible answers.

Her fee was very reasonable and she proved to be a very personable and approachable person when we finally met at the Notary.
See location of Lawyers on Map
1 Lawyers Offering Services in Nerja
Established more than
10 years ago
Present in 20
European Countries
Over 30,000 client enquiries
successfully managed
Why choose Advocate Abroad?
Call us Now