English-Speaking Lawyers in Kentriki Makedonia
Which Lawyers in Kentriki Makedonia? Customer reviews to help you select from the best, most experienced Lawyers in Kentriki Makedonia
Anastasia, Lawyer in Thessaloniki...
Having been internationally trained in Law, International Organizations and European Studies, she has the comparative advantage to have worked for law firms, UN-agencies, the Greek State and NGOs, thus building the ability to effectively analyse, interpret and implement a wide set of rules and regulations. She practises in foreign investments, real estate transactions, contract law, corporate law, immigration and nationality law, family law, inheritance law, debt recovery and licensing.
Anastasia did a fantastic job helping us settle a matter with a greedy, dishonest landlord. She was very honest with us from the start, always responded on time, and dealt with a very difficult character on the other party and managed to close the case with success. We are grateful for his dedication and excellent service. Thank you one more time, Anastasia!
Sebastian Nistor
28 Jun 2022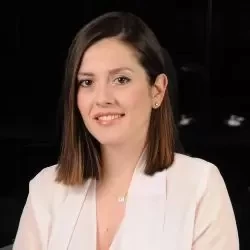 Speaks languages
Established more than
10 years ago
Present in 20
European Countries
Over 30,000 client enquiries
successfully managed
Find Professionals by the Service You Require
Why choose Advocate Abroad?