English-Speaking Lawyers in Attiki
Which Lawyers in Attiki? Customer reviews to help you select from the best, most experienced Lawyers in Attiki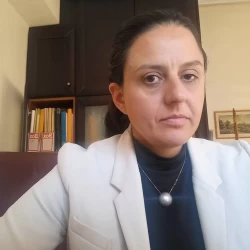 Experienced litigator, represents domestic and international clients at all levels of civil and criminal courts, including the Supreme Court. Has acte... [read more]
Experienced litigator, represents domestic and international clients at all levels of civil and criminal courts, including the Supreme Court. Has acted as a defense attorney and as prosecuting counsel in many types of criminal cases and has handled multiple complex cases of property and tort law, as well as family law, in cases with an international element.
---
Customer Reviews
Alina Berezkina
Nov, 30 2022
Very helpful and empathetic lawyer and consultant. And I will totally work with this lawyer in the future.
Julie Barratt
Jan, 03 2023
Very responsive, helpful and good value for money. Despina was very professional and communicated every step of the process and progress. Thank you!
Peter Gatehouse
May, 03 2023
Excellent on all these listed evaluations, thank you!
James
Jun, 26 2023
Very thorough, professional, efficient!
See location of Lawyers on Map
1 Lawyers Offering Services in Attiki
Established more than
10 years ago
Present in 20
European Countries
Over 30,000 client enquiries
successfully managed
Why choose Advocate Abroad?
Call us Now