English-Speaking Lawyers in Cadiz
Which Lawyers in Cadiz? Customer reviews to help you select from the best, most experienced Lawyers in Cadiz
Francisco, Lawyer in Cadiz...
Francisco is a highly experienced lawyer who has spent almost 30 years providing representation to English-speakers in Spain. He specialises in Civil law (family, succession, contracts, claims, insurance claims and property claims), Commercial law (business incorporation) and Employment Law.
I liked the fact that he stayed in constant contact with me which made the transition much smoother.
Cornelius Boone
03 Mar 2023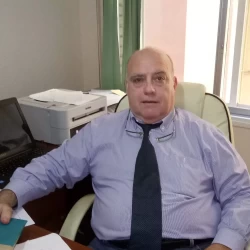 22 completed cases
Speaks languages
Established more than
10 years ago
Present in 20
European Countries
Over 30,000 client enquiries
successfully managed
Why choose Advocate Abroad?