English-Speaking Lawyers in Canary Islands
Which Lawyers in Canary Islands? Customer reviews to help you select from the best, most experienced Lawyers in Canary Islands
David, Lawyer in Las Palmas de Gran Canaria...
David is a seasoned professional, having worked as an English-speaking lawyer in the Canary Islands for over 10 years. With offices in Gran Canaria and Fuerteventura, David offers clients legal assistance in matters of property law, immigration, criminal law, probate and business matters. He speaks excellent English as well as his native Spanish.
I needed taxation and legal advice regarding my business operations in Spain and abroad and was referred to Miguel. Miguel took the time to understand the scenarios and questions that I had and provided me with clear, easy to understand advice as well as a range of options that I could consider for the future. I have dealt with a few "taxation professionals" in Spain and Miguel was by far the most professional and personable - I remain deeply impressed by the service I was given, so much so that I will be instructing Miguel's office to handle all of my taxation affairs. I highly recommend Miguel to everyone seeking expert legal and taxation advice and support - Five Stars across the board!
Matt Lamburn
13 Jun 2023
[

G

o

o

g

l

e

Review ]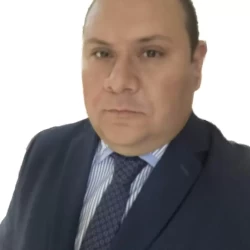 Speaks languages
Established more than
10 years ago
Present in 20
European Countries
Over 30,000 client enquiries
successfully managed
Find Professionals by the Service You Require
Why choose Advocate Abroad?
Call us Now