English-Speaking Lawyers in Mazarron
Which Lawyers in Mazarron? Customer reviews to help you select from the best, most experienced Lawyers in Mazarron
María-José, Lawyer in Mazarron...
Maria-Jose read Law at the University of Alicante, and in 2004 became a member of The Law Society of Murcia. In 2005 she established her own law firm with offices in the centre of Murcia and maintains offices both there and in Valencia. Maria-Jose acts as Secretary of the Civil Section in the Law Society of Murcia and is a leading member of the legal community. She assists clients with property acquisitions and disposals as well as a full range of civil law matters such as inheritances and family law matters. She speaks English fluently.
Maria responded really quick to our email and guided us through a very informative tailored appointment. Her friendly personality complimented the in depth knowledge that she shared with us. We are very happy and may use her services again.
Hilbert Refuerzo
02 Aug 2023
[

G

o

o

g

l

e

Review ]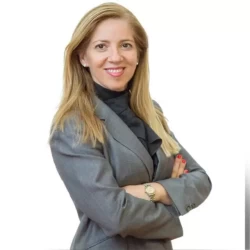 132 completed cases
Speaks languages
Established more than
10 years ago
Present in 20
European Countries
Over 30,000 client enquiries
successfully managed
Why choose Advocate Abroad?