English-Speaking Lawyers in Oviedo
Which Lawyers in Oviedo? Customer reviews to help you select from the best, most experienced Lawyers in Oviedo
Miguel, Lawyer in Oviedo...
Miguel has accumulated a great deal of experience practising as a lawyer for more than 16 years. He is an expert in all aspects of commercial and employment law, working extensively with international businesses that have Spanish employees. He appears on the register of civil and employment law mediators and is authorised by the Spanish government to mediate in civil and commercial disputes.
We bumped into several bureaucratic hurdles here in Oviedo before we contacted your company. It was a mess. Yet, our lawyer Miguel went the extra mile and bent over backwards to get everything solved for us. We couldn't have had any better lawyer than him. It was great to work with him.
Hans Maerker
23 Mar 2023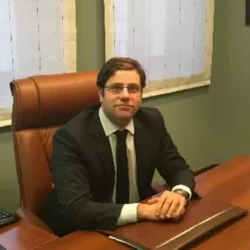 41 completed cases
Speaks languages
Established more than
10 years ago
Present in 20
European Countries
Over 30,000 client enquiries
successfully managed
Why choose Advocate Abroad?