English-Speaking Lawyers in L`Eliana
Which Lawyers in L`Eliana? Customer reviews to help you select from the best, most experienced Lawyers in L`Eliana
Francisca, Lawyer in L`Eliana...
Francisca is a highly experienced lawyer with 15 years track record assisting English-speaking clients in a number of fields, including property law and has an impressive academic record including Masters Degrees in Family and Criminal Law. Francisca spent five years living in London and has maintained an extremely high level of English to this day.
Francisca is the uber professional! She was consistently calm yet friendly— even though the notary had cancelled twice and had a long waiting time.
Suzanne P
04 Dec 2023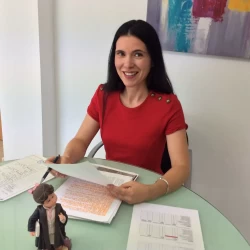 60 completed cases
Speaks languages
Established more than
10 years ago
Present in 20
European Countries
Over 30,000 client enquiries
successfully managed
Why choose Advocate Abroad?