English-Speaking Lawyers in Madrid
Which Lawyers in Madrid? Customer reviews to help you select from the best, most experienced Lawyers in Madrid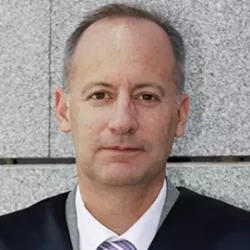 Cases completed 85
Federico has practiced law since 1993. He specialises in the following legal fields: Criminal law including Extraditions, Family law, Probate, Bankrup... [read more]
Federico has practiced law since 1993. He specialises in the following legal fields: Criminal law including Extraditions, Family law, Probate, Bankruptcy & Debt Recovery, International law, Commercial law, He speaks the following languages fluently: English, German, French, Spanish
---
Customer Reviews
Myra Forkan
Nov, 09 2022
Frederico acted on behalf of my son. He was exceptional! He went through details of the case and explained everything made him feel at ease and obtained the best possible outcome. Excellent ! would highly recommend Frederico. We are more than happy.
Cari Romans
May, 06 2022
Very responsive, efficient, patient when there were postal issues delivering documents.
Claudia Jones, Ibiza
Apr, 12 2021
Federico was helpful, friendly and efficient. The services were reasonably priced, and I received the advice and solutions I needed.
Chris Lord, Madrid
Sep, 07 2020
Very professional, very fast. Saved our company $5200 usd in possible losses.
Havin Omed, Madrid
Jan, 17 2020
I was satisfied with all of services above. Especially his responses so good.
Daelibe Guerra
Jan, 17 2023
Frederico contacted me promptly and was extremely helpful.
Marion Ressman
Feb, 14 2023
Federico replied to my request immediately, he was extremly helpful and solved the issue without hesitation
Kim alexander Henderson
Mar, 20 2023
My lawyer was very pleasant and helpful
Graham Arnott
May, 05 2023
Federico was brilliant. He advised me and took action immediately. His communication was always helpful, clear and timely.
See location of Lawyers on Map
1 Lawyers Offering Services in Madrid
Established more than
10 years ago
Present in 20
European Countries
Over 30,000 client enquiries
successfully managed
Why choose Advocate Abroad?
Call us Now