English-Speaking Lawyers in Cazorla
Which Lawyers in Cazorla? Customer reviews to help you select from the best, most experienced Lawyers in Cazorla
MarÍa, Lawyer in Cazorla...
Maria has been a practising solicitor in the Costa del Sol for several years. She provides expert legal guidance in most civil law areas including: Family Law, Property Conveyances, Probate & Wills, Contracts, Traffic Accidents and Immigration matters. Maria speaks fluent English as well as her native Spanish.
I needed taxation and legal advice regarding my business operations in Spain and abroad and was referred to Miguel. Miguel took the time to understand the scenarios and questions that I had and provided me with clear, easy to understand advice as well as a range of options that I could consider for the future. I have dealt with a few "taxation professionals" in Spain and Miguel was by far the most professional and personable - I remain deeply impressed by the service I was given, so much so that I will be instructing Miguel's office to handle all of my taxation affairs. I highly recommend Miguel to everyone seeking expert legal and taxation advice and support - Five Stars across the board!
Matt Lamburn
13 Jun 2023
[

G

o

o

g

l

e

Review ]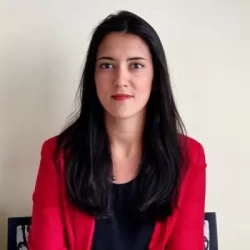 Speaks languages
Established more than
10 years ago
Present in 20
European Countries
Over 30,000 client enquiries
successfully managed
Why choose Advocate Abroad?