Draft Employment Contracts in Spain
Searching for Draft Employment Contracts in Spain Service? Customer reviews to help you select from the best, most experienced Lawyers in Spain
Established more than
10 years ago
Present in 20
European Countries
Over 30,000 client enquiries
successfully managed
Draft Employment Contracts
Available in the following locations: Barcelona, Cordoba, Fuengirola, Girona, Murcia, Orihuela Costa, Puerto del Rosario, Seville, Torrevieja, Vigo, Yaiza
* If your local town is not listed, a lawyer from our nearest office will be happy to assist you.
Who Is This Service For?
For those businesses who do not have the benefit of an internal legal or HR department, it is necessary to have an expert draft effective contracts of employment ideal for the nature of your business and your individual circumstances.
What Does This Service Consist Of?
An initial discussion with an experienced English-speaking employment lawyer to understand the nature of your business and employee relationships
Drafting of proposed contracts and presentation
Follow-up meeting to discuss any additional questions or concerns the employer may have before finalising the contracts
The lawyer will normally offer a discount for multiple contracts
Free Support Services Included
When combined with the free and innovative Advocate Abroad support services you can be sure that you are obtaining completely transparent legal services from registered and regulated English-speaking lawyers abroad.These support services include:
Verification of the regulatory status of your professional.
Fees as recommended by the Local Professional Body
Fees specified in advance and legally guaranteed.
Service levels agreed in advance and guaranteed.
All professionals must hold professional indemnity insurance.
Professionals' proficiency in English monitored.
Continuous quality controls and reviews.
Why choose Advocate Abroad?
Our Lawyers
Albert, Lawyer in Barcelona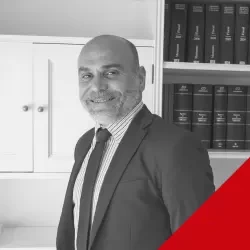 Cases completed 21
Albert is an international lawyer based in Barcelona, attending inheritance, divorce and criminal cases for over 20 years. HIs offices are located in ... Read More
Albert is an international lawyer based in Barcelona, attending inheritance, divorce and criminal cases for over 20 years. HIs offices are located in the centre of Barcelona. He offers personal legal assistance in English and Spanish.
---
Customer Reviews
Ruslan Bekukh
Nov, 08 2022
This summer, my client Albert had a problem with the Catalan Bank Caixa - his mortgage account was blocked, and he lost the ability to pay mortgage instalments.

As a lawyer from Russia, I couldn't solve this problem on my own and turned to lawyers from AA. Maria was the first to respond, and I concluded an agreement with her on providing legal assistance to my client.

As a result, this problem was solved thanks to the highest professionalism and outstanding perseverance of Maria. Both my client Albert and I are completely satisfied with the quality of her work and are deeply grateful to her.

And if in the future I need legal assistance in Spain, I will definitely turn to Maria. [View on G o o g l e ]
Angela, Lawyer in Cordoba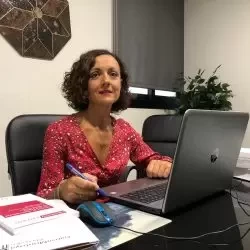 Cases completed 59
Angela has over 20 years experience as a practising lawyer in Spain. She has assisted English-speaking clients throughout her career in property matte... Read More
Angela has over 20 years experience as a practising lawyer in Spain. She has assisted English-speaking clients throughout her career in property matters, business law, immigration as we as the areas that so often touch on foreign residents' lives such as family law and inheritance matters.
---
Customer Reviews
Barbara Taylor
Sep, 27 2022
As well as being very professional, she was also friendly and helpful.
Jean Lai Chan, Mijas Pueblo
Jul, 31 2022
Angela was helpful and caring right from the start. My case was with the British Consulate in Malaga and Angela didn't flinch knowing how difficult if not impossible to deal with a government organisation.

Angela had supported me mentally as well because of the way I was being treated, and I wasn't mentally capable of making any decision for myself. She guided me to have the confidence to face the challenge ahead, and we finished the case with the compensation and result that I wanted.

I will not hesitate to recommend Angela's service to anyone. Thank you Angela, I am grateful for your help and support. Kind regard, Jean
Nigel Lella
Jan, 19 2022
Very helpful, professional and value for money.

Angela was very helpful and very quick to come back with any questions I had.
Samantha Baycock, Fuengirola
Nov, 24 2021
Angela always replied immediately and her clear advice and guidance was so reassuring.

Fantastic customer service when I really needed it.
Brian Thomas Clapham, Cordoba
Nov, 22 2021
Angela is extremely proficient with excellent English, she responds to questions within an hour.

Easily the best lawyer I've ever dealt with both here in Spain & UK.

A very charming lady, thank you Angela!
Marcus Stephan
Jul, 05 2021
A highly professional and pragmatic response. In our particular case a range of outcomes was possible and it was refreshing to deal with someone who not only had an in-depth understanding of the law as it applied, but was also able to advise looking at the wider picture and context.

Communication was excellent and I believe that the service provided represented good value for money.

We will certainly continue to ask Angela to represent and act for us in all future legal matters.
Christel Suy, Malaga
Apr, 30 2021
Angela is very professional and always available to assist us. Especially when we couldn't come to Spain due to Covid she sorted everything in our name. We are extremely satisfied!
Michael Bates, Fuengirola
Mar, 31 2021
Angela's English is perfect. She did an amazing job and kept me informed all though the process.

I will be recommending her to all my friends both in Spain and those in the UK with interests in Spain. I was happy with the end cost.
I cant praise her enough. Thank you Angela
Julie Heenan, Cordoba
Mar, 08 2021
Angela was extremely professional in all her communication with us, and on behalf of us. She had the ability to pre-empt our concerns and was extremely knowledgeable about her subject, which in turn provided us with security that we could trust her and she was acting in our best interest and within the law.
She also showed us kindness and empathy, which we so appreciated.
We were surprised at the cost for her services, we expected so much more having heard stories of other British people seeking Spanish residency and what they were being charged.
We have no hesitation in recommending Angela, and if ever I needed the services of a Lawyer in the future I would not hesitate to contact her. If she wasn't able to help me herself, I have full confidence that she would help me find the person I needed.
Robert Atkins, Spain
Feb, 18 2021
Very helpful and professional. Excellent English!
Joanna Derrick, Cordoba
Feb, 18 2021
Angela was very prompt and very clear in all communications. Throughout our residency process the rules kept changing and she stayed on top of what was required for us. She went above and beyond in helping us, she even helped when we ran into obstacles with exchanging our driving licenses. I have already recommended her to three friends who are now working with her, and I wouldn't hesitate to recommend her to more!
Rick Moses, Almodovar del Rio
Feb, 18 2021
Angela was always there to help and always answered my questions. Everything went smoothly despite the current climate. I would not hesitate to use her services again or to recommend her. Thank you.
Frederik Otte, Málaga
Sep, 25 2020
Very satisfied with the service provided. Angela is bilingual and speaks English perfectly.
Andrew Hales, Fuengirola
Oct, 23 2019
We dealt with Angela, and had a superb service - she was efficient, clear, timely and exceptionally helpful. We would recommend this respectable Solicitor who has excellent English.

Trustworthiness is so important, and step by step help was very much appreciated. Thank you Angela of myAdvocate Fuengirola. [View on G o o g l e ]
Leah N
Oct, 27 2021
Angela was amazing with us. We will recommend her to all of our friends and family and also would not hesitate in using her again.

Thank you so much once again Angela. [View on G o o g l e ]
Cristina, Lawyer in Puerto del Rosario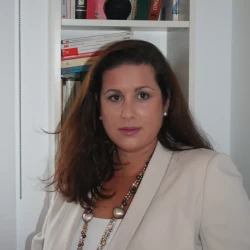 Cases completed 45
Cristina brings not only a great deal of experience dealing with international clients but has also been based abroad for many years, accordingly she ... Read More
Cristina brings not only a great deal of experience dealing with international clients but has also been based abroad for many years, accordingly she speaks English fluently. As a result her communication is of the highest level, meaning that clients understand fully any legal process they are undertaking, thereby ensuring peace of mind at all times. Cristina deals with property related matters as well as probate and family law on behalf of English-speaking clients.
---
Customer Reviews
Emerson D'Abbot-Doyle, Fuerteventura
Apr, 29 2019
Cristina's level of approachability was second to none & was very empathetic of our family situation & was very adaptable to changes in circumstances as they arose.

Her professionalism throughout was unquestionable & I wouldn't hesitate in using her again or recommending her to others. Service was perfect in every way.
Keith Naylor, Fuerteventura
Feb, 22 2019
Very satisfied with the service provided. Cristina is bilingual.
MF, Lanzarote
May, 21 2018
My lawyer Cristina was extremely understanding , friendly and reassuring. With Cristina on my side, it gave me confidence to continue.
Ian Dalton, England - Cristina in Lanzarote
Jun, 08 2021
Totally professional , even through the language barrier and distance between us all facts and evidence needed for my case was collected understood and used effectively and efficiently.

My Lawyer Cristina was absolutely outstanding in everything she done and took way any worries or pressure I may have been under. I would honestly recommended Cristina to anyone from start to finish she has been first class.
Inma, Lawyer in Murcia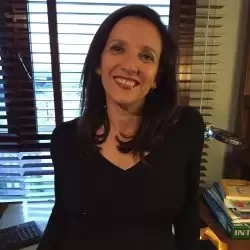 Cases completed 130
Inma is a highly experienced lawyer having spent more than 25 years assisting clients in Murcia and Orihuela Costa. She deals principally in matters ... Read More
Inma is a highly experienced lawyer having spent more than 25 years assisting clients in Murcia and Orihuela Costa. She deals principally in matters of civil law (property, family, probate) as well as commercial law, assisting clients set-up businesses in the region. Inma also takes an active role in the Legal Guidance Service of the Bar Association of Murcia.
---
Customer Reviews
Tony Sparkes
May, 20 2022
Inma provided the current, accurate status of the law as it stands with respect to our issues.
Noreen Murphy
Mar, 18 2022
Amazing service. Would recommend to everyone.
Annemarie Bissett
Mar, 11 2022
Inma was a pleasure to deal with, she was available by email and by WhatsApp and she answered all of our questions quickly and thoroughly. She was happy to deal with our estate agent, the other solicitor, the bank and the notary in our behalf and went above her duties to help with other things like with the community of owners in our urbanisation.

She gave a clear breakdown of costs, which helped with our budgeting, she was friendly and met us personally when we came to Spain to make sure all of our questions were answered before we began our purchase!

I would have no hesitation in using her services again for any legal matter in Spain. Inma was professional, friendly, extremely thorough during our purchase process, always contactable and explained the whole process to myself and my husband patiently and in excellent English ( las we don't speak any Spanish at all). 5 star service!
Noreen Murphy
Feb, 22 2022
Brilliant communication, really helpful, approachable, solved my problem and professional.
Would use Inma always!
Stephen Kelly, Murcia City
Oct, 27 2021
Inma tried very hard to resolve our situation and I can only commend her professionalism in a difficult situation. She was very sympathetic and determined to obtain a resolution.

We have no hesitation in recommending her for legal assistance and will use her services again, if the need arises.
Lea Sherlock
Jul, 28 2021
She helped me lots , and have used her before. Great lawyer, much recommended, thanks again ,and we have on going other jobs
Rex Millward, Torrevieja
Jul, 02 2021
I was extremely pleased with the whole service.
Jeff Lunn, Murcia City
Jul, 01 2021
Inma was very helpful and explained everything to me carefully in English, which was very much appreciated, as we only have a very basic grasp of Spanish.

She worked with an engineer to look at our project for a small campsite and we were very impressed with the service provided, and we are only sorry that we couldn't proceed with our plans at this time.

However if we do decide to go ahead I would have no hesitation in contacting Inma again, or indeed for any other legal advice or help.
Monika Hartmann, Torrevieja
Jun, 29 2021
As I didn't know anyone in the area, I found Inma trough the internet search engine. It can be scary to buy a property abroad in current situation without even being able to see it yourself. So I was incredibly lucky to come across Inma who went above and beyond to assist me with every step of the purchase.

Her additional checks and help reassured me that the property is safe to buy. Not knowing the systems in Spain can make the property purchase challenging, therefore it's incredibly important to have the right solicitor. She advised me on everything that needed doing and I am so incredibly grateful for her professional work.

I would recommend Inma 100% to anyone considering using her services and happy to provide further feedback if anyone is not reassured by this.
Blake Hudson, Murcia
Jun, 24 2021
Couldn't have asked for better service!
Lyn Walcott, U.K.
May, 18 2021
Would not hesitate in recommending this lawyer, who is excellent!
Lea Sherlock, Torrevieja
May, 12 2021
Inma was fantastic! She helped me so much and kept in contact throughout the process. I would and will recommend her and your company to everyone in the future.
I cannot thank you enough!

Lea sherlock x
Jolanda McKinney, Orihuela Costa
May, 06 2021
Inmaculada is just great! I dealt with lawyers in the past but never one so flexible, fast , helpful like her!

She is just amazing, one is in very good hands with Inmaculada!
Clive Lloyd, Torrevieja
Apr, 15 2021
Inma has been outstanding in her provision of legal services. She has been easy to contact (even during the pandemic), provided excellent advice and resolved my legal issues.

It has been a pleasure dealing with Inma and I would have no hesitation in recommending her to other clients.
N. Thomas, Torrevieja
Feb, 22 2021
Inma was very friendly and approachable. She made a real effort to understand my situation and my goals, and provide the best advice possible given the information available.
Maria, Lawyer in Girona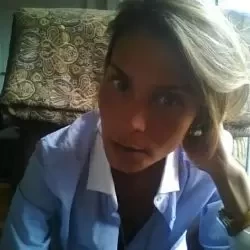 Maria is an experienced English speaking Spanish lawyer with experience in Property law, inheritances and corporate and private banking.
Rafael, Lawyer in Seville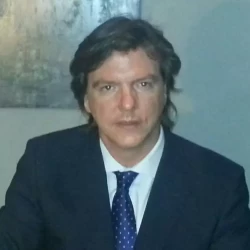 Cases completed 55
Rafael graduated in Law from the University of Seville in 1995. He lived in Ireland for more than two years to improve his English language skills and... Read More
Rafael graduated in Law from the University of Seville in 1995. He lived in Ireland for more than two years to improve his English language skills and his experience as a lawyer. He specialises in civil law, in particular property matters, mortgages, inheritance and family law. He speaks English fluently with a certified Advanced level.
---
Customer Reviews
Julie Joly
Nov, 07 2022
He phoned us in The Netherlands within an hour of my initial message to AA. He was very helpful and generally reassuring. He made the effort to book us a much needed 9.00am Monday morning appointment at very short notice and had everything prepared when we arrived.

We hope to never need a lawyer at short notice in Sevilla again, but if we do, we have one!

Many thanks to AA too for the speedy connecting and convincing website.
Awring Shaways
Oct, 05 2022
Thank you ever so much Rafael for your help, understanding and professionalism. We are grateful!
Patrick McGrail
Jun, 17 2022
Rafael was very professional in all aspects, he was very polite and understanding and would ensure that you knew all the facts concerning the Spanish legal system.

With his guidance and advice, my particular case had a good conclusion. I was very surprised that the cost of his council was very reasonable and economical considering his experience and knowledge as a lawyer.

I would have no hesitation in recommending him to any future clients. Thank You, Rafael
Marilyn Benmergui
Apr, 07 2022
Rafael was an enormous help with the purchase of our home. Being new to the country it all seemed extremely complex but Rafael explained the process in such a clear, calm and detailed way that I felt I could place my trust in his abilities which made the whole experience smooth and hassle free.

Rafael is a consummate professional and will highly recommend him to anyone in need of his talent.
Ciara Mills, Seville
Jan, 14 2022
Rafael in Sevilla helped my husband & I through the EU residency process. He was very proactive with gaining our appointments quickly, accompanying us to all appointments as our Spanish is still a work in progress and keeping us informed of the process from beginning to end.

We would fully recommend Rafael.
Anthony Belardo, Cadiz
Jun, 16 2021
Rafael went out of his way to assist us with numerous immigration-related procedures over the course of the last year. He helped us interpret the rules and regulations, which were often available only in Spanish, and helped us with the requisite interviews at the Foreigners' Office in Seville.

This was complicated by the numerous delays and closures due to COVID and Rafael was indispensable in helping us obtain meetings and file documents online. He was always available to answer the many questions that crept us during this rather lengthy process and we could not have navigated the numerous steps without his invaluable assistance.
Adrian Ward, Seville City
Mar, 08 2021
Rafael did a great job informing me and my girlfriend of our options to relocate to Seville from the UK. Clear, friendly, and straight forward process. Thank you.
Stephen Downey, Sevilla
Jan, 07 2021
Responded excellently to the difficult changes to get my TIE residency. Very professional & approachable. Value for money.
Very happy with the service I received.
Joanne Barker, Seville
Dec, 14 2020
Rafael was always available to help and assist me, even if it was a case of me worrying! Which I really appreciated because the process was stressful at times and involved lots of preparation.

Rafael made sure I knew exactly what I had to do. He replied and responded quickly to my messages/calls/emails. He was very knowledgeable and highly organised with a vast experience. He made me feel confident. I will always recommend him. I praise his work highly.
Erica Hansen, Seville
Nov, 04 2020
Rafael was incredibly helpful and responsive.

I would highly recommend his services for anyone like me who is having difficulty navigating the Spanish system.
David Stevens, Seville
Sep, 21 2020
Rafael has provided us with excellent service for us as we relocated to Spain. He guided us through the NIE application and subsequent switch to TIEs. He assisted us through the process of our house purchase and also helped us with our wills.
We found his help invaluable. His approach was friendly and professional throughout. We would recommend him to anyone looking for English speaking legal services.
Mike and Olivia Ashmore
Mar, 20 2020
Rafael was extremely professional when we approached him in a complete panic over a burofax we received in Spanish from a neighbour. He knew exactly what we should do.

He diffused the situation with his knowledge of the law in Spain. The information has been left on file with him should we ever need to refer back in the future.
Kindest regards
Michael and Olivia Ashmore
Robert Melvin, Seville
Dec, 08 2019
I was extremely happy with Rafael during my case. He always responded promptly to any questions I had. I found both his spoken and written English to be excellent, even with complex legal matters.

He explained any query I had very well and if there was anything I was unsure of he explained thoroughly. I was extremely impressed with the level of professionalism throughout the process together. I would highly recommend Rafael to anyone needing a lawyer in Spain. It was a pleasure to work with him.
Colin Johnson, Sevilla
Mar, 15 2019
Very helpful, especially as English and Spanish law has it's differences and my final document - a testament -  required the services of a notary and the final translation.

A pleasure to meet Rafael and to discuss my needs and he made the whole process straightforward with lots of common sense solutions. ***** 5 stars and highly recommended.
Vivien Yao, UK
Jan, 17 2019
Worked with Rafael for a project. He is very professional, efficient and helpful.
Thanks Rafael!
Raffaele, Lawyer in Barcelona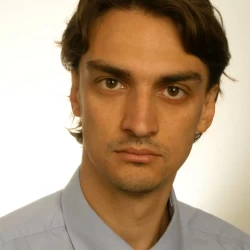 Cases completed 215
Raffaele is a registered lawyer in Barcelona who speaks perfect English, Spanish and Italian. He is an expert in intellectual property, commercial law... Read More
Raffaele is a registered lawyer in Barcelona who speaks perfect English, Spanish and Italian. He is an expert in intellectual property, commercial law, property law (buying and selling property), civil law, procedural law, fiscal matters and providing extrajudicial legal advice.
---
Customer Reviews
Derry Conran
Nov, 02 2022
I found the service very helpful and easy to use. It took the fear out of employing a legal service in that it was upfront and transparent and reasonably priced.
Veronika Glushkova
May, 17 2022
Raffaele was very courteous and result-oriented, handled the case with high professionalism
Anthony Farnsworth, Barcelona
Jun, 10 2021
We had a good service from Raffaele. He was in a tricky position in obtaining timely information from other professionals and the Covid 19 situation made things take longer.

However he kept trying. Also he set a price and stuck to it even though the job was more involved than originally thought. I thought that the fee we paid was fair/good value.

His level of communication with us was good.
Alex Orchard, Barcelona
Jun, 09 2021
Raffaele assisted me with numerous time sensitive legal issues in regards to my residency status in Spain post-Brexit. Not only did he succeed at fixing every issue I presented to him, he also did it all in a timely manner and at a very reasonable cost.

His flexibility in handling legal matters is impressive, and was made even more impressive to have completed it all during this Covid-19 era where normal meetings/ appointments are incredibly hard to organise.

I would recommend him to any of my friends and colleagues, and will seek his legal advice in future matters should it be needed.
Anna, Barcelona
Oct, 29 2020
Raffaele got in touch very fast, listened carefully and was very supportive of the matter. Thank you !
Suzanne Frankling, Sabadell
Oct, 28 2020
Raffaele was extremely helpful and nothing was too much trouble. He is also very friendly and his manner puts you at ease straight away. Yes I would use him again and in fact my sister uses his legal services as well.

If you need a lawyer who speaks fluent English and Spanish (and Italian) and works on your legal matters professionally and without delay, then I strongly recommend contacting Raffaele.
Raymond Dieset, Barcelona
Sep, 18 2020
Very relaxed and not uptight. All very good.
Glenn Humphreys, Barcelona
Jun, 02 2020
Raffaele was responsive, understanding and polite.

He provided excellent value for money, explaining and providing appropriate solutions in a professional manner all the while ensuring technicalities and possible outcomes were understood.
Rasha Bousaad, Barcelona
Apr, 17 2020
he is professional in all points mentioned above, I am so happy with dealing with Raffaele, he always gives me the required information.
Johannes Rumpf, Barcelona
Apr, 17 2020
Raffaele exceeded my expectations and always went the extra mile to assist me with my needs!
Wim Laleman, Barcelona
Feb, 28 2020
Very Satisfied with the service.
Monica Chitnis, Barcelona
Aug, 26 2019
Raffaele went out of his way to make sure I solved all my problems in the most cost-effective way possible. He also takes full responsibility for doing a great job and making sure the client is happy.
Stefan Cojocaru, Girona
Jul, 09 2019
My lawyer had a very professional and tactful approach to my case and endeavoured in every way to resolve my problem.He's been very polite and patient giving me time to make the right decisions.
Paul Symes, Barcelona
Jun, 19 2019
Very satisfied with the service provided!
Marion Rouillé, Barcelona
May, 10 2019
He really listened to my story (all the details about the issue I had), he was always clear about his strategy and never sugarcoated the possible outcome.

I appreciated the fact he was very down-to-earth and presented me with truth about the situation, without trying to give me false hopes.

Always professional I would totally recommend his service.
Sabela, Lawyer in Vigo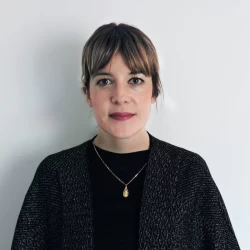 Cases completed 52
Sabela graduated in Law at the University of Santiago de Compostela. Having completed a Specialist Postgraduate in Intellectual Property and Competit... Read More
Sabela graduated in Law at the University of Santiago de Compostela. Having completed a Specialist Postgraduate in Intellectual Property and Competition Law Sabela finished her academic career with a Masters in Business Law. Following positions in the Spanish Government and in the UK (taking a professional course in English Law). Sabela runs her own legal practice in Vigo while also providing advice as a UK legal consultant being a bilingual cross-border advocate.
---
Customer Reviews
Susan Yeomans
Sep, 06 2022
Sabela went above and beyond our expectations, our emails were replied to very quickly, which made communication so much easier. Her knowledge on all aspects of dealing with the estate was first class.

We will be asking for her services again for the sale of 3 properties which I am totally confident Sabela with deal with in her professional, efficient and helpful way.

We would highly recommend her to any prospective clients.
Carlota
May, 20 2022
Sabela has been very friendly and always respectful towards my personal situation. She understood my situation and questions and was very professional. She always took my needs and wishes into consideration and helped me perfectly according to my needs.

Her report exceeded my expectations and was extremely detailed, with more than I asked step-by-step instruction on how to approach my issue. Definitely worth the money.

She explained anything perfectly and offered solutions I would haven't thought of before.

It was a pleasure working with her.
Georgina Bousfield
Apr, 25 2022
She was extremely quick at getting back to me answering questions or giving advice.

She was very approachable and very knowledgeable and explained what was/was not within the Law and how to move forward.

I was extremely stressed with my particular situation, but I found her very reassuring.
John Mitchell
Mar, 16 2022
Sabela is able to build caring and personal relationships with her clients and inspire confidence and trust.
Jayne Collins
Jan, 05 2022
Sabela was always happy to listen whenever we needed to chat.

She was knowledgeable, professional, supportive and solved several problems with our purchase we hadn't even been told about by the sellers.

I highly recommend Sabela and will definitely ask for her help again if we need more legal help.
Thomas Rabl, Vigo
Apr, 15 2021
Sabela is a very committed and reliable lawyer. She provided us with well-founded legal advice and had the ability to explain complicated facts in a very understandable way.

Great Service, everything ok!
Robert Green, Vigo
Mar, 05 2021
Very professional, approachable and good value. Sabela went with me to appointments, and helped me navigate the legal system, which I couldn't have done on my own.
I would definitely recommend. Everything was perfect.
Geraldine Hennessy, Vigo
Jan, 09 2021
The service was excellent. From the first contact all the way through the purchase of the property. It was great to have the advice and support when buying a property abroad.
Cornelius Clear, Ponferrada
Oct, 15 2019
Just a great service she was so helpful in every way. I would highly recommend.
Huw Williams, Pontevedra
Jul, 31 2019
Sabela was engaging, thoughtful and friendly and was able to explain clearly and simply for us.

She was excellent at thinking through our situation and at finding potential solutions unique to our situation. We are looking forward to working with her team in the years to come.
Campbell Reynolds, Spain
Oct, 22 2018
We were very satisfied with the service provided by our lawyer Sabela.

She was very accomodating, quick response to everything while thinking outside the box for solutions. Also, her English was more or less fluent.
Joy Ellis, Sanxenxo
May, 01 2018
Sabela was extremely professional in her dealings with us, very patient and understanding of the situation and gave very good advice and a good solution to our problem. She is bilingual.

We feel very confident that she has dealt with the complaint against a third party and know that if we need any further assistance in this matter she will be more than able to resolve it for us.

She responded immediately to our contact and arranged a meeting on site to enable us to explain fully the problem we had.
Christine Bricheno
Nov, 30 2022
Very quick to respond. Explained things clearly. Professional.
Michael Molins
Feb, 06 2023
Very responsive, good value, approachable and professional.
Call us Now