English-Speaking Lawyers in Lanzarote
Which Lawyers in Lanzarote? Customer reviews to help you select from the best, most experienced Lawyers in Lanzarote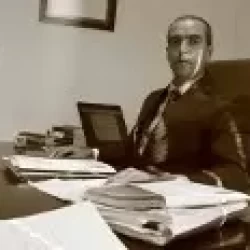 Cases completed 112
Erardo is an experienced English-speaking lawyer in Lanzarote. For over 18 years he has provided expert legal advice to English-speakers in matters r... [read more]
Erardo is an experienced English-speaking lawyer in Lanzarote. For over 18 years he has provided expert legal advice to English-speakers in matters relating to Property Law & Conveyances, Contract Law, Business Formation, Criminal Law, Unfair bank agreements, Mortgages and Family Law.
---
Customer Reviews
Richard Merrick, Arrecife
Nov, 08 2021
Erardo has been amazing, - he has assisted with Spanish wills, property purchase and local taxes.

We would highly recommend him for he genuinely cares and committed to providing a quality and reliable service. He has guided us step by step and been exceptional

With Thanks
Karen and Richard
Elaine Sneddon , Arrecife
Feb, 25 2021
Provided a good professional service- no problems at all.
Keith Hardcastle, Arrecife
Jan, 07 2021
Erardo and staff were very responsive and helpful at all times. "Excellent "
Paul Kyriacou , Arrecife
Jun, 09 2020
Extremely professional service. Appointments made easily & always punctual. Fast & efficient.
Great service!
John Grant, Arrecife, Lanzarote
May, 16 2019
Very sympathetic. Excellent advice.
Victoria Aspey, Lanzarote
Mar, 12 2019
Erardo was always there to answer questions and help in any way he could. I will certainly use him again in the future.
Sue Gaunt, Lanzarote
Mar, 05 2019
He always responded promptly to any enquiries and really took time to explain things I wasnt sure about
Christopher Studholme, Arrecife
Feb, 28 2019
Erardo has worked for me before and he has always been 100% efficient and always completed tasks which I have requested. I recommend Erardo to anyone who needs assistance in Spain or Lanzarote
No, it was excellent
Samuel S Perrie, Scotland
Nov, 20 2018
Great service, always very attentive communication, was excellent via email and Skype, always let me know what was happening stage by stage.
Nigel Whinnett, Esher, UK
Jul, 04 2018
Professional, friendly, efficient service, good value, a pleasure to use the services of the lawyer and his team. In depth knowledge of the relevant laws, taxes etc.

Would highly recommend and use again.
Martina, Plymouth
Mar, 05 2018
Erardo was fantastic and helped immensely during a very difficult situation.

He consulted with my lawyer in the UK and explained to her what needed done. Without him the situation would not have been resolved. He was very understanding and I would have no hesitation whatsoever in recommending him. Outstanding.
Norman McElroy, Northern Ireland
Jan, 18 2018
Erardo was very professional, always available and most courteous in all the dealings I had with him.

I would be happy to recommend Erardo to anyone.

Graham & Karen Pell, Nottingham England
Sep, 05 2017
I found Erardo very approachable, he always answered all the questions that we asked of him quickly, giving us all the information we needed.

He offered a good value for money service & met with us anytime we needed assistance, but did provide most of the information we needed by e-mail (which were all in good quality of our language - English).

I would use Erardo again to do other legal matters & would not go elsewhere e.g. writing our Spanish wills etc. We would recommend him to others if asked.
Stephen Perrie, Scotland
Jul, 05 2017
Absolutely first class service. Fast very efficient and kept me informed at every stage. Answered every single e mail even just to be polite sometimes.

Would definitely recommend this man service and his staff. First contact till completion.
Jill Clash, Lanzarote
Sep, 13 2016
Found Erardo very helpful and understanding, felt very comfortable talking to him.

Would definitely use his services again. Unfortunately after all the initial paperwork, payments, doctor and court visits the case was unable to go ahead as no-one was able to trace the owner of the premises where the incident occurred.
See location of Lawyers on Map
1 Lawyers Offering Services in Lanzarote
Established more than
10 years ago
Present in 20
European Countries
Over 30,000 client enquiries
successfully managed
Why choose Advocate Abroad?
Call us Now