English-Speaking Lawyers in Madrid
Which Lawyers in Madrid? Customer reviews to help you select from the best, most experienced Lawyers in Madrid
Federico, Lawyer in Madrid...
Federico has practiced law since 1993. He specialises in the following legal fields: Criminal law including Extraditions, Family law, Probate, Bankruptcy & Debt Recovery, International law, Commercial law, He speaks the following languages fluently: English, German, French, Spanish
Federico was brilliant. He advised me and took action immediately. His communication was always helpful, clear and timely.
Graham Arnott
05 May 2023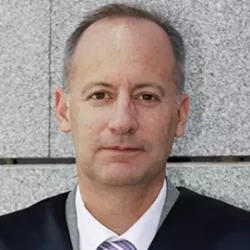 89 completed cases
Speaks languages
Established more than
10 years ago
Present in 20
European Countries
Over 30,000 client enquiries
successfully managed
Why choose Advocate Abroad?